69271270_2416613971759858_7775854494872502272_o – copiar
69271270_2416613971759858_7775854494872502272_o – copiar – copiar – copiar – copiar
69271270_2416613971759858_7775854494872502272_o
69271270_2416613971759858_7775854494872502272_o – copiar – copiar – copiar – copiar
69271270_2416613971759858_7775854494872502272_o – copiar – copiar – copiar
69271270_2416613971759858_7775854494872502272_o – copiar – copiar
Welcome to San Miguel de Allende!
In Bougainvillea Weddings we take care of planning, integrating and carrying out those unforgettable events in the best stages of San Miguel de Allende and Guanajuato capital.
We start from your perception to create unique concepts according to your tastes, personality and budget, which thanks to our great team will make your wedding a unique experience.

Deslizar 1 - copiar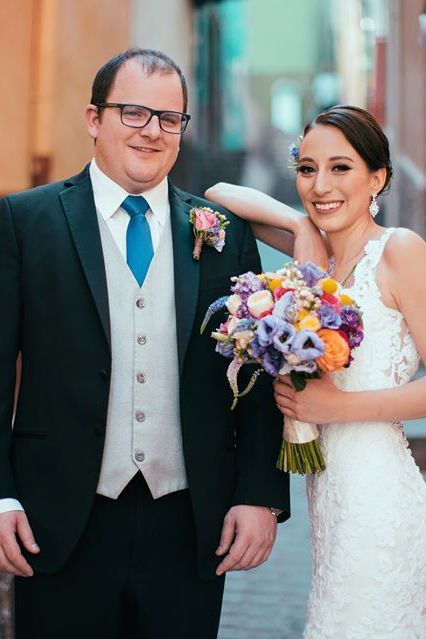 - "Estella did an outstanding job with our catering and decorations. The best part was the beautiful flowers. Every one of the guests I talk to is amazed at how gorgeous the flowers were. Her attention to detail is unmatched and this was a big part of what made or ceremony amazing. As a plus, she included a bar setup above and beyond anything we had agreed too. I would highly recommend Bougainvillea for any event as they will exceed even the highest of expectations."
SAN MIGUEL DE ALLENDE, MX
Deslizar 1 - copiar - copiar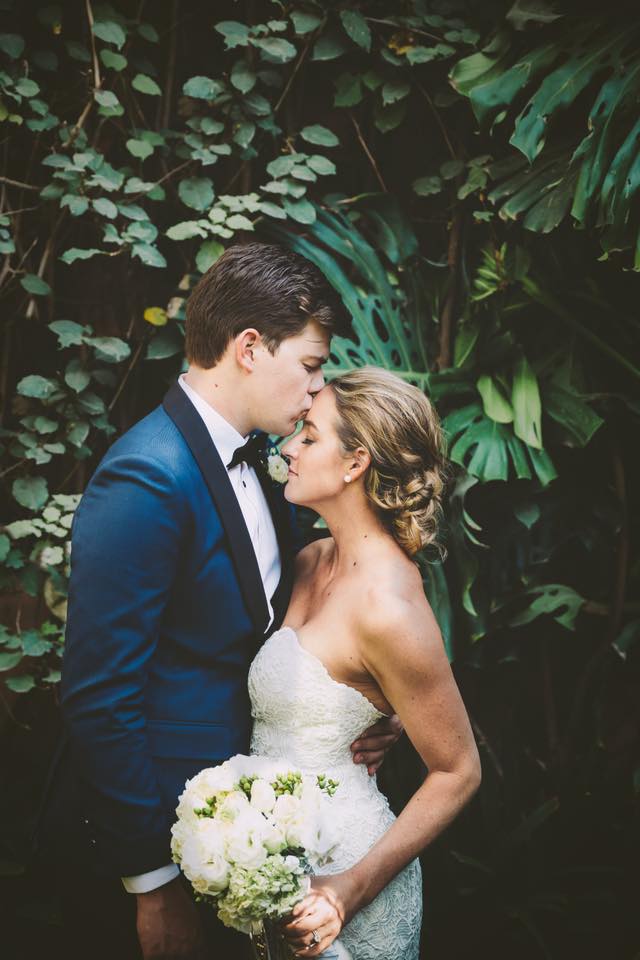 - "We enjoyed working with Estella and Bougainvillea on our destination wedding. Estella made the weekend beyond magical by focusing on every little detail. Estella and her team exceeded our expectations (which were very high) from the design to the flow of each aspect of the weekend. The food, the flowers, and the decorations were magnificent. Her recommendations for music, photographers and transportation were the highest quality and very professional. She listened to us and understood our vision while respecting the budget. We trusted Estella and Bougainvillea to take care of every aspect of our wedding and she made it extra special, even throwing in a few surprises. We hope to be able to work with Bougainvillea in the future for any other event."
SAN MIGUEL DE ALLENDE, MX
Deslizar 1 - copiar - copiar - copiar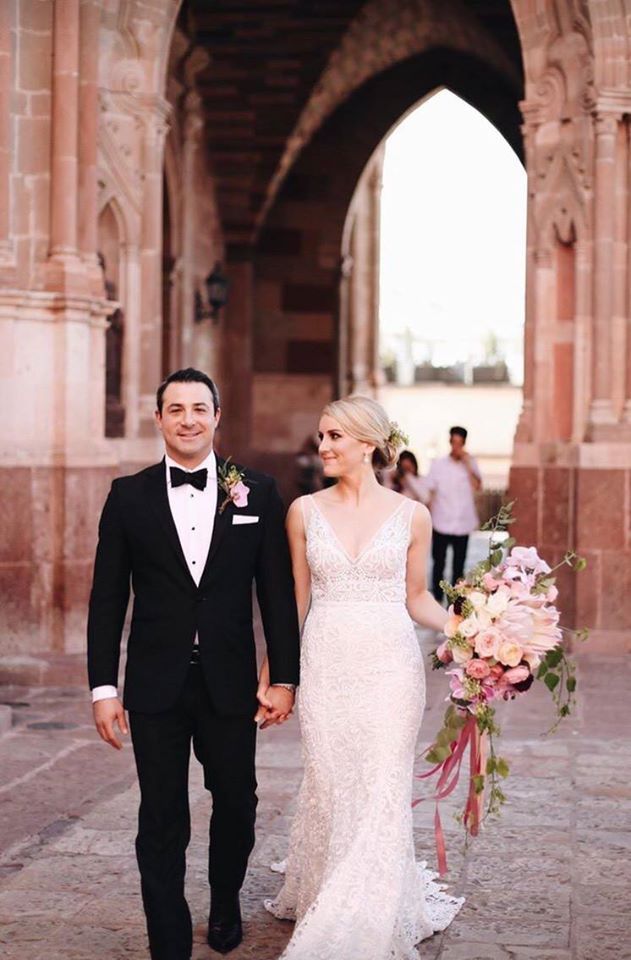 - "Estela and her team are exceptional! They organized and planned a perfect wedding weekend - coordinating Thursday, Friday, and Saturday night events for our out of town guests. Our weekend was STRESS FREE and the best weekend of our lives! San Miguel de Allende is a magical town. We couldn't have done it without Bougainvillea Events. Her attention to detail and constant communication made this entire planning process so easy. Not to mention, the wedding was BEAUTIFUL! She captured the design and style we wanted perfectly! All of her team have superb customer service and made us feel like family. We can't recommend them enough!!!"
SAN MIGUEL DE ALLENDE, MX
Deslizar 1 - copiar - copiar - copiar - copiar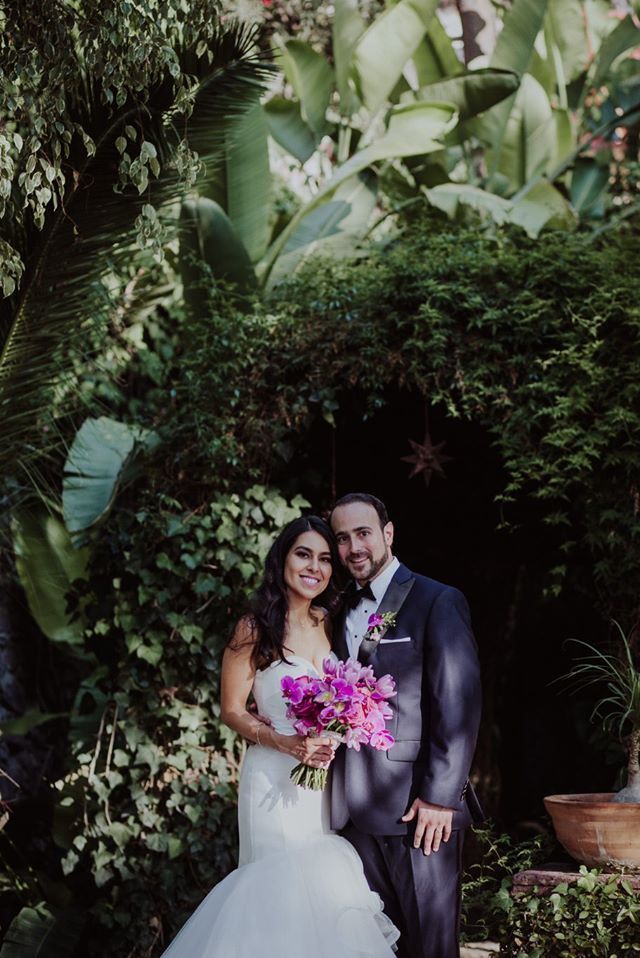 - "My then fiancé (now husband) and I decided to get married in San Miguel de Allende having never been there and feeling hesitant on where to start (who knows how to start planning a wedding?). We were a bit nervous about taking the leap but after speaking to Estela, she helped guide me in the right direction. I definitely had a vision in mind and she helped me execute to the fullest. Hiring her and #teamBougainvillea was the best decision we could have made! She worked with our budget, gave suggestions, helped with vendors, etc. I can go on and on about how beautiful our wedding was but at the end of the day, the thing that I loved most was working with such a wonderful team. Bugainvillea's catering, floral décor, waiters, bartenders, ALL of the assistants, and especially Estela were so great. I genuinely am sad that I will not be having our video chats (there were many since we did not visit San Miguel until the week of the wedding) but I know that I have gained a friend. I could not recommend #teamBougainvillea enough. If you have doubts, take the leap! They are awesome!!!!"
SAN MIGUEL DE ALLENDE, MX
Deslizar 1 - copiar - copiar - copiar - copiar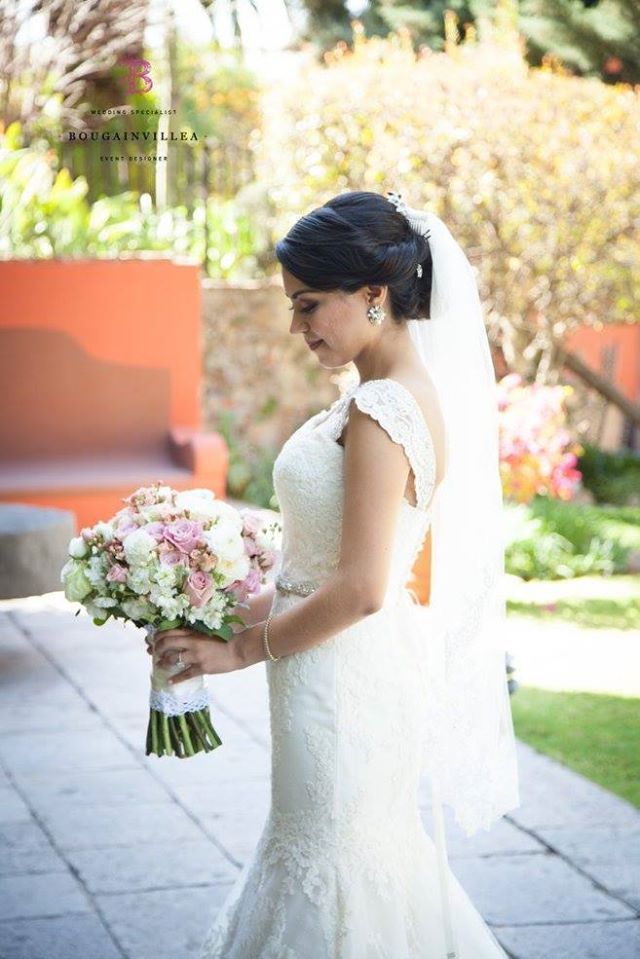 - "We worked with Estela at Bougainvilla to plan our wedding and she was phenomenal... we wanted our wedding planner to be involved in every step. Her team did an excellent job with food, cocktails, and floral arrangements. In addition to her in-house team, Estela provided vendor referrals, met with us on a regular basis via skype, handled all of the contracts and vendor communications, and did a fabulous job relaying all of our requests to all of our vendors. By the time it reached the wedding day I was very relaxed knowing that Estela was running the show, and everything went flawlessly. She did a phenomenal job, always stayed calm and took all of the pressure off of me and my fiancé. We received so many compliments from our guests and couldn't be happier with the service we received!."
SAN MIGUEL DE ALLENDE, MX
We have a certificate from the State Federal Government specialized in Destination Wedding Specialist. '